Self Drive - Kenai Fjords National Park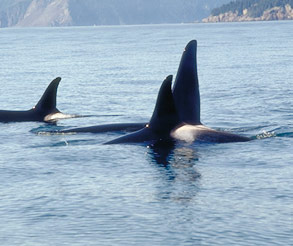 3 Days & 2 Nights
Explore Kenai Fjords National Park at your pace. As you drive along the Seward Highway, designated a scenic byway, watch for dall sheep or beluga whales. Stop at scenic overlooks or take short side trips on your way to Seward. Some popular side trips include the Jade Shop or the Alyeska Tram in Girdwood. To view wildlife up close, visit the Alaska Wilderness Conservation Game Preserve.
In Seward, visit the dog sled kennel of 2004 Iditarod Champion, hike up Mt. Marathon and shop for Alaskan made arts and crafts. Take a cruise into Kenai Fjords National Park and travel by boat to Fox Island for a delicious wild Alaska salmon dinner, grilled to perfection. Overnight in a spectacular glacial river valley at Seward Windsong Lodge . While in Seward, take a guided tour to Exit Glacier and float down the Resurrection River valley.
Self Drive - Kenai Fjords National Park includes:
Day 1 - Anchorage / Seward
Driving directions Anchorage to Seward
Ididaride dog sled tour (1:30 pm - 3:00 pm)
Overnight Seward Windsong Lodge
Day 2 - Kenai Fjords National Park
Kenai Fjords Tours - Northwestern Fjord Tour (10:00 am from Fox Island - 6:30 pm)
Overnight Seward Windsong Lodge
Day 3 - Seward / Anchorage
Exit Glacier Tour (8:30 am - 10:30 am)
Resurrection River Float Trip (10:15am - 12:30 pm)
Guests will connect with river guides at 10:15am at the Resurrection River
Tour Ends
Self Drive - Kenai Fjords National Park
2007 Peak Season Rates
Valid June 1 - August 31, 2007
Rental Car is not included in package
Single
1 per room
Double
2 per room
Triple
3 per room
Quad
4 per room
Child
Ages 2-11
$741
$526
$465
$434
$170
Reverse itinerary available upon request. Significant discounts are possible in May or September based on availability of accommodations and activities. Prices are stated per person. Taxes and fees are not included. Rates and dates are subject to change without notice. This package may be booked directly with Alaska Heritage Tours or through your personal Travel Agent. Click here for Booking Terms and Conditions.
[ Back to 'Self Drive Tours' ]