CIRI Alaska Tourism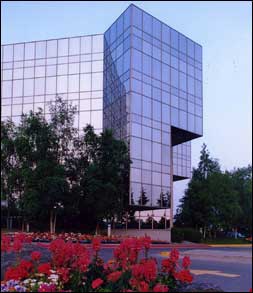 We are proud to provide visitors with top quality products, a high level of service and flexibility in vacation planning. Our tourism products are marketed under the name Alaska Heritage Tours and they are owned and operated by the CIRI Alaska Tourism Corporation (CATC).

The Alaska Heritage Tours Family:
Kenai Fjords Tours
Kenai Fjords Wilderness Lodge
Mariah Tours
Prince William Sound Glacier Cruises
Seward Windsong Lodge
Talkeetna Alaskan Lodge
CATC is a wholly-owned subsidiary of Cook Inlet Region, Inc. (CIRI). CIRI is one of 12 Alaska-based regional corporations established by Congress under the terms of the Alaska Native Claims Settlement Act (ANCSA) of 1971.
Employment Opportunities
Corporate Contact Information
Our Partner Companies
CIRI is owned by approximately 7,200 Alaska Native shareholders of predominately Athabascan and southeast Indian, Inupiat and Yupik Eskimo, and Aleut descent. The Company's principal lines of business include: tourism, real estate, natural resources, and communications, along with other investments.
CIRI also supports a number of nonprofit organizations that provide educational scholarships, employment training and referral, health care, housing, social services, in addition to cultural preservation and enrichment for CIRI shareholders and other Alaska Natives. The CIRI and CATC offices are located in Anchorage, Alaska.
[ Back to 'Alaska Heritage Tours' ]