Alaska Grand Explorer
10 days / 9 nights
The Alaska Grand Explorer is one of our most popular Alaska vacations. View the abundant wildlife in Kenai Fjords National Park aboard a Kenai Fjords Tours day cruise. Take in the spectacular beauty of Denali, also known as Mt. McKinley, from the Talkeetna Alaskan Lodge. Explore the wildlife and countless wonders of the untouched wilderness found in Denali National Park. Ride the rails to Fairbanks and enjoy a cruise on the Riverboat Discovery.
Vacation Package Highlights
The Alaska Grand Explorer gives you two nights in each destination, Seward, Talkeetna, Denali National Park and Fairbanks allowing you time to enjoy the many activities available. Travel includes the historic routes of the Alaska Railroad and the scenic highways and byways of Alaska via a deluxe motorcoach

Day 1: Anchorage
Arrive in Anchorage
Overnight in Downtown Anchorage

Day 2: Anchorage / Seward

Day 3: Kenai Fjords National Park / Seward

Day 4: Seward / Talkeetna
Day 5: Talkeetna

Day 6: Talkeetna / Denali

Day 7: Denali National Park
Second night at entrance to Denali National Park

Day 8: Denali / Fairbanks

Day 9: Fairbanks
Day 10: Fairbanks
---
View a Sample Itinerary
Alaskan Grand Explorer
this tour has ended for the 2016 season
Single
1 per room
Double
2 per room
Triple
3 per room
Quad
4 per room
Child
Ages 2-11










*Customized itinerary available upon request. Prices are stated per person. Taxes and fees are not included. Child rates apply to persons 11 years old and younger. Prices vary based on travel dates. Rates and dates are subject to change without notice. This package may be booked directly with Alaska Heritage Tours or through your personal Travel Agent. See complete Booking Terms and Conditions.
To reserve your tour,
call us toll-free
1-877-777-2805
Too Busy To Call?
Use our booking assistance form, and we'll reply at a time that's right for you.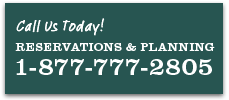 Personalize this Package
Some of our vacations can be customized to meet your specific needs. Just contact our local Alaska trip specialists!
Create a Family Adventure
Traveling with kids is no problem in the Great Land. Let our experts help you choose activities for children under 12.
Self Drive
We can book the hotels and activities in a comfortable itinerary that allows you time to explore at your own pace.
If you want unspoiled scenery, wildlife, pristine parks and nature … Alaska is the place. F. Zalensky, Dryden, NY