Best of Denali National Park

7 days / 6 nights
The Best of Denali National Park tour travels north by coach through hurricane gulch to Denali National Park. Head deep into the heart of Denali National Park for a two night stay at the Denali Backcountry Lodge, in Kantishna, where the unspoiled beauty of Alaska's tundra wilderness surrounds your private cabin.
Vacation Package Highlights
Travel from Anchorage to the vast tundra wilderness of Denali National Park. Spot moose, bears, sheep, eagles and more. Relax in the remote setting of Kantishna, in the heart of Denali. Explore South Denali from the historic town of Talkeetna. This vacation package promises the perfect blend of sightseeing and adventure.

Day 1: Anchorage

Day 2: Anchorage / Denali

Day 3: Denali / Kantishna

Day 4: Kantishna
Day at leisure in Denali National Park
Second night at Denali Backcountry Lodge
All meals included at Lodge

Day 5: Kantishna / Talkeetna

Day 6: Talkeetna

Day 7: Talkeetna / Anchorage
---

View a Sample Itinerary
Best of Denali National Park
Valid June 4 – August 31, 2016 Prices starting at*
Single
1 per room
Double
2 per room
Triple
3 per room
Quad
4 per room
Child
Ages 2-11
$3900
$2920
$2620
$2470
N/A
*Customized itinerary available upon request. Prices are stated per person. Taxes and fees are not included. Prices vary based on travel dates. Rates and dates are subject to change without notice. This package may be booked directly with Alaska Heritage Tours or through your personal Travel Agent. See complete Booking Terms and Conditions.
To reserve your tour,
call us toll-free
1-877-777-2805
Too Busy To Call?
Use our booking assistance form, and we'll reply at a time that's right for you.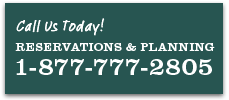 Personalize this Package
Some of our vacations can be customized to meet your specific needs. Just contact our local Alaska trip specialists!
Create a Family Adventure
Traveling with kids is no problem in the Great Land. Let our experts help you choose activities for children under 12.
Self Drive
We can book the hotels and activities in a comfortable itinerary that allows you time to explore at your own pace.
A wonderful wildlife experience! T. Clawson, Sparks, NV